The November/December issue of Ke Ola magazine features an article titled "Crafting Papahe'enalu – From Tree to Sea: Wooden Surboard Shapers"


"When Bob Russell began as a child, he surfed on blue and yellow canvas rafts along the Kona Coast. When Keith Tallett grew up in Hilo, his father couldn't afford to buy him a board, so he shaped his son a foam one in the backyard. Carlos Kuhn had his first surfing adventure south of Moloka'i, on a racing canoe. The Story behind the legendary water vehicle has evolved, reshaped it's curve and lines with time. The history behind papahe'enalu, or surfboards, is as old as the sport itself, and as the saying goes, history does repeat itself. Riding on a wave of the emerging Hawaiian renaissance, the ancient practice of wooden surfboard shaping has been revived, led by the O'ahu surfer Tom "Pohaku" Stone."– Excerpt from the article by Hadley Catalano – Ke Ola Magazine.
---
"Crafting Papahe'enalu – From Tree to Sea: Wooden Surboard Shapers" can be read at the Ke Ola website, or you can pick up free a copy on the Big Island here.
Keith was honored to spend the day with Pohaku at the 2010 Keiki Surf for the Earth contest on the Big Island, where he came to demonstrate the art of making wooden surfboards…sharing his skill, knowledge and tools with anyone willing to try. Check out some pictures from that day below and learn more about Pohaku at his website Hawaii Boarding Company .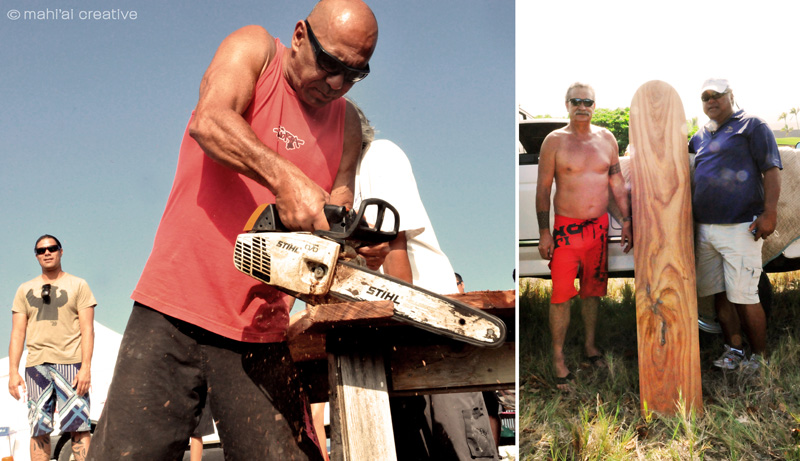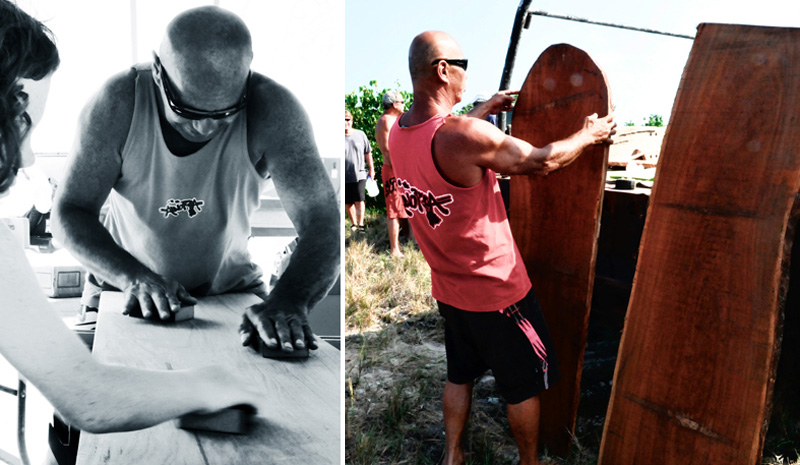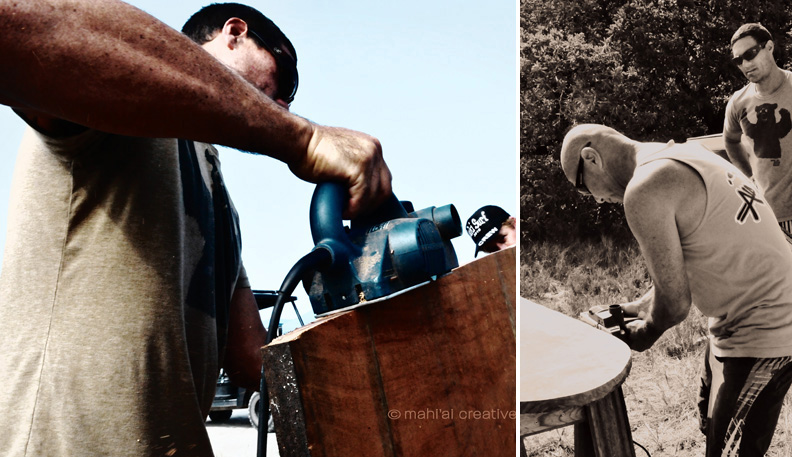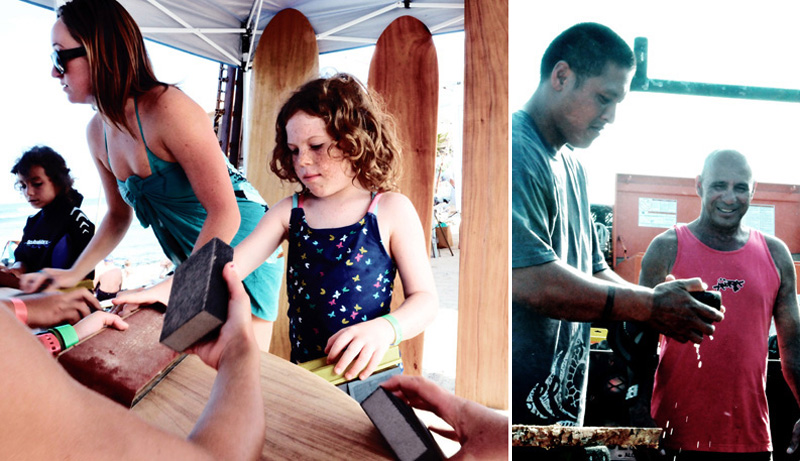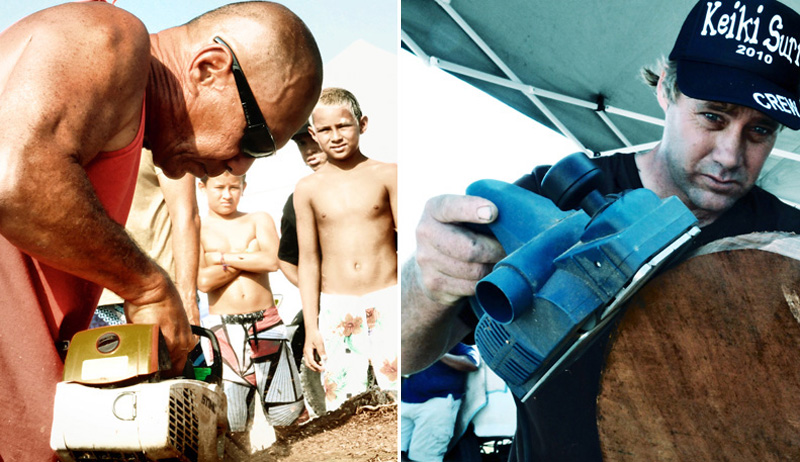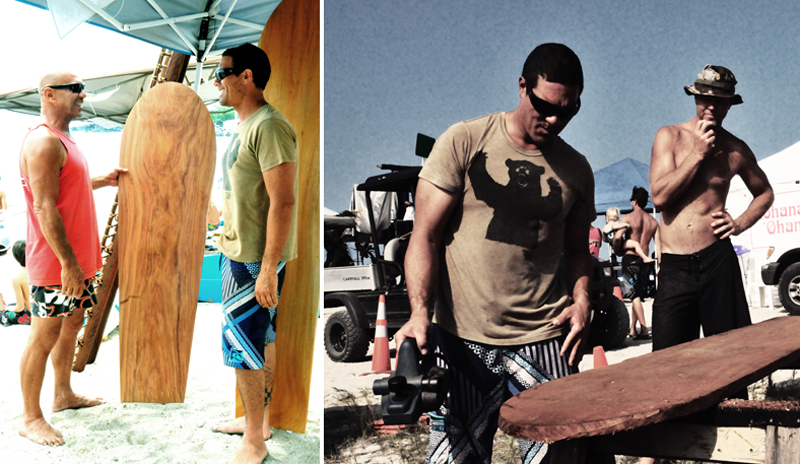 photos: Sally Lundburg / Mahi'ai Creative